Upcoming Dates: February 10-12, 2023
Our Valentine's Day Event, Love Is In The Scare takes place in both attractions and kicks off our new year! This is the first off season event we host.
The Summoning becomes Cupid's Revenge and follows the story of the home's residents falling captive to Cupid and their minions.
Aftermath: Anarchy becomes Crazy in Love and follows the story of the town's asylum patients escaping after an experiment and wreaking havoc on the city.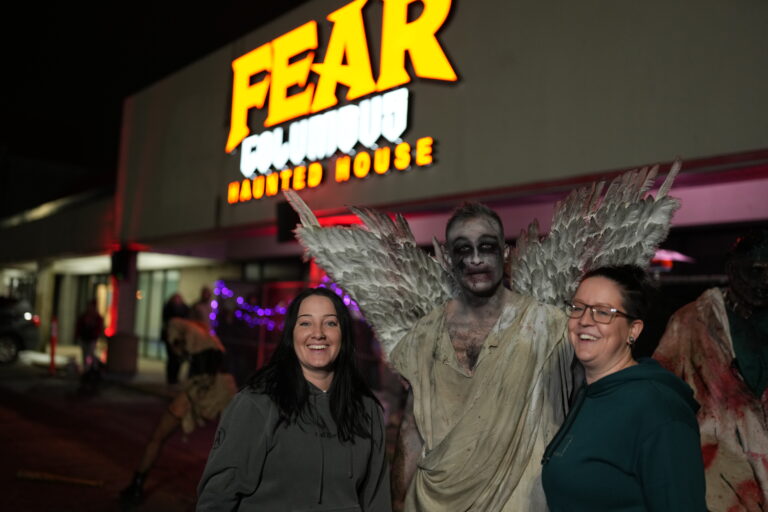 Upcoming Dates:
May 13-15, 2022
June 3-5, 2022
June 10-12, 2022
This is our summer laser tag event! During Nightmare Combat, guests receive a laser tag gun and get to go through the attractions shooting at the monsters who have taken over. It's super interactive and a completely different vibe than the season and other off season events.

While we don't utilize both attractions for this event, we do use a few scenes in The Summoning for a practice round before entering Aftermath: Anarchy. There is an overall military theme to this event and all actors are creatures!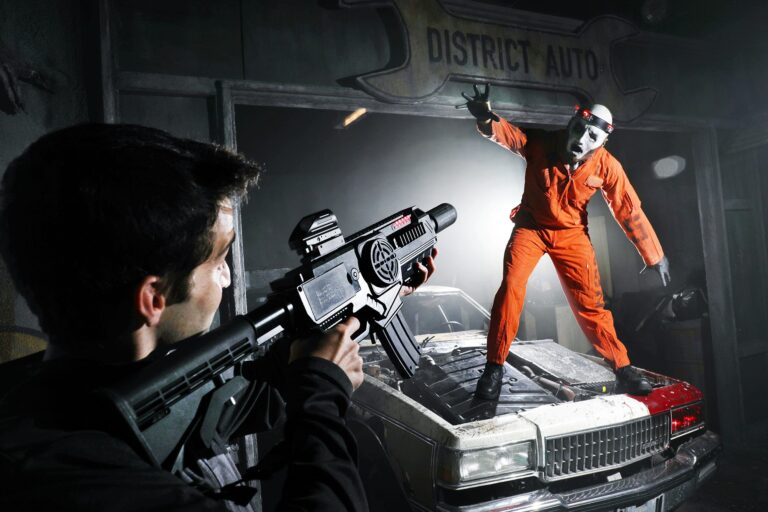 Upcoming Dates:
September 9-10
September 16-17
September 23-24
September 30-October 2
October 7-9
October 13-16
October 19-23
October 25-31
Our main event! Haunt Season is what it's all about.

The Summoning is our first attraction which follows a family with a dark secret. Upon entering the home, you'll notice that all the members are wearing red robes and sporting a mask that resembles something sinister. Find out just what they're summoning as you make your way through their residence.

Aftermath: Anarchy is a little more chaotic compared to it's eerie predecessor. As you make your way through this decrepit, post apocalyptic town, you'll encounter patients in an asylum, bloody butchers, and a number of different employees working in the city's numerous shops.

We don't want to give too much away, though, as we have some new plans in the works for this upcoming season. Stay tuned!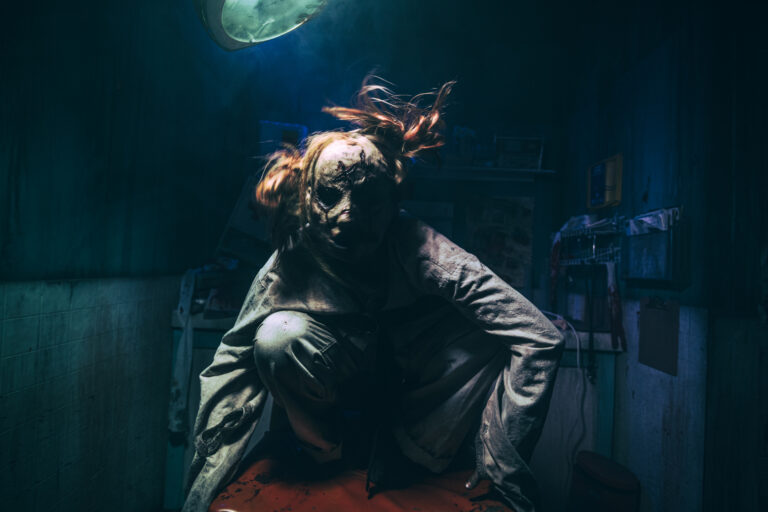 Upcoming Dates:
November 4 and 5
Though this is technically considered an off season event, Blackout is usually the event that closes Halloween out for us. 

The Summoning and Aftermath: Anarchy are both used in this event. However…there is a slight twist. All the lights are turned off leaving you in total and complete darkness. 

Guests will receive one single glow stick for their group to navigate their way through the attractions. All animatronics and speaker scares are still in use, so if you thought they were intense during a regular operation, just imagine the impact they'll have literally coming out of complete darkness!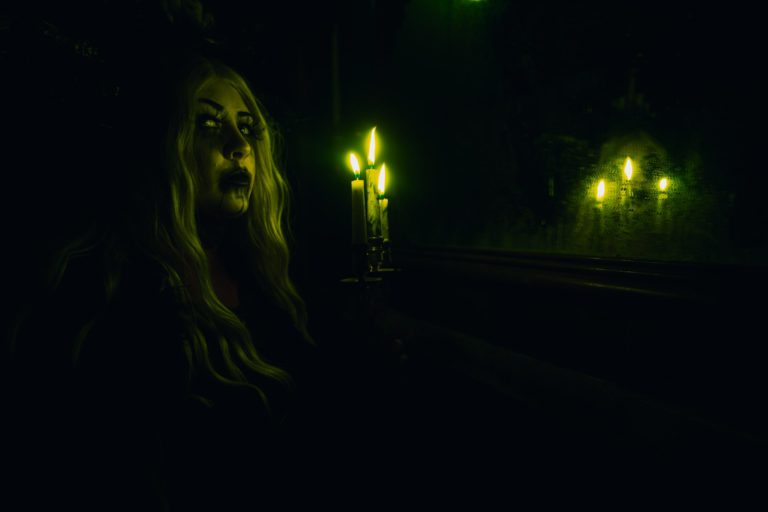 Upcoming Dates:
December 9-11
December 16-18
Okay, we're Halloween lovers first, but literally nothing gets us jazzed for the holiday season like Krampus! 

The best way we can put this is that the entire attraction gets transformed into a spooky winter wonderland. We're talking like…start to finish. Totally immersive. We have an insane light show as you're waiting in line and make it snow inside! 

The Summoning now becomes the story of Krampus. As you make your way through the house, you'll not only encounter the poor family, but will also come face to face with some evil toys, bad elves, gnarly creatures, and Krampus himself.

Aftermath: Anarchy now becomes a snow covered town completely engulfed by Krampus and his creatures. Featuring another light show, a giant Krampus appearance, and lots of snow, it's safe to say the holidays are really upon the city!

This event was so popular in 2021 with both staff and customers, so we added a third day and another weekend!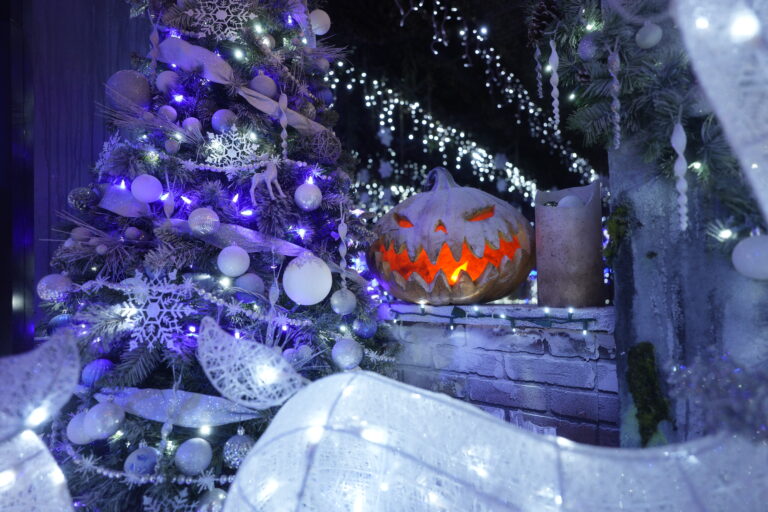 Upcoming (Tentative) Date
January 7, 2023
We usually like to have our yearly wrap party after Krampus. However, since we're doing back to back weekends including Sundays and the following weekend is Christmas, we figured we could do a bit of a "farewell 2022, hello 2023" kind of shindig. We want to make sure we have time to prepare and decorate. As we get closer, dates, times, and details will be solidified and sent to you via an e-vite!