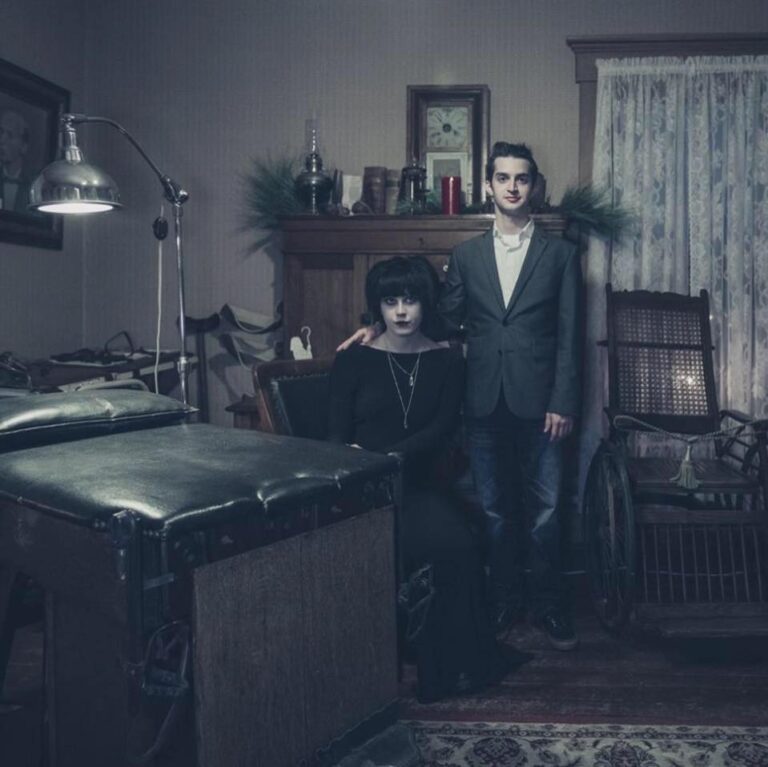 Responsibilities
A little of everything. We work closely with our teams to create the shows and take care of marketing, prepping for operational days, payroll, and rent (unfortunately lol). Though we aren't as staff facing as we'd like to be, we do a lot behind the scenes during the "off" periods and ahead of your arrival so things are smooth and easy once you get here!
About
Nick and Jess met back in 2011 after Jess' friends dragged her through Nick's Haunted House. A few weeks later, Jess returned to act and quickly fell in love with the industry. An added bonus was also falling in love with Nick!
Nick has been creating Haunted Houses since he was 5 years old, starting with his parents' backyard and working his way up to owning his own pro haunt by the time he graduated high school. After closing his Cleveland location, The Fear Experience in 2015, Nick and Jess relocated to Columbus in 2017. Here, Nick started his marketing company and Jess got to work with the team who brought 13th Floor Haunted House to Columbus. Although a risky time, it was a no brainer when they were approached to purchase 13th Floor in 2020. The rest is history!
Currently, Nick and Jess both work doing a number of things behind the scenes. Aside from attraction work, Nick focuses on creating content and does all our marketing. He builds our websites, sets up ticketing, and still does the marketing for other 13th Floor locations. When working in the houses, you can usually find Nick planning where to put things like explosions and anything involving Co2. Though more of a behind the scenes kinda guy, you will see Nick make at least his weekly appearance to host the prize wheel at the end of the weekend.
Jess handles a lot of the cleaning and organizing! As a theater kid, she loves putting together scenes and ideas, as well as designing characters and their acts. Set designing is also a passion of hers. Her main focus is always to make sure the shows look great and everyone feels excited about them! Telling a story as people walk through this live production can be challenging, but she feels incredibly grateful to work with her team to make the story come to life. She also runs the nightly meetings and is typically an open book.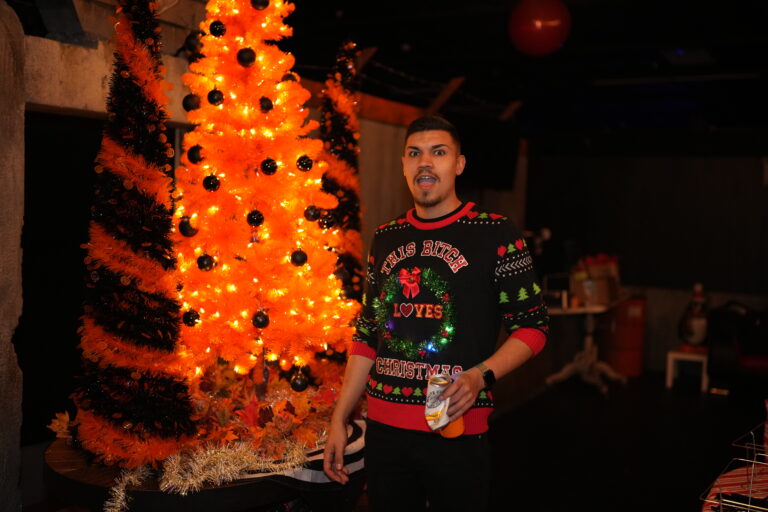 General Manager and Operations
Responsibilities 
Sound, lighting, special effects, set build, and set design. Oversees all operational aspects of the attractions. Also manages crowd control and assists wherever needed during operational hours. Not so much staff facing, but can assist from time to time in various departments.
About
Marco has been a staple of this building long before Nick and Jess were. Talk about someone who eats, breathes, and lives Haunt Houses!
Marco has been doing home haunts since he was 8, and has been in this building since ScareAtorium…10 whole years! Catching the Haunt bug as a kid, he was constantly immersing himself and learning everything he could about this industry. You can see how that has evolved into where he is now! We are constantly in awe of how talented he is and so lucky to have him.
Marco and Jess met back in 2017 at a Haunt Convention and became quick friends when she started working with him at ScareAtorium later that year. Together, Marco and Jess got the ball rolling with tearing down ScareAtorium and getting 13th Floor to Columbus in 2018. Though Jess took 2019 off, Marco continued with 13th Floor working on their sound and lighting during the off season and as the Performance Lead during Halloween. It was the obvious choice to keep him around when we bought the business in 2020.
What does Marco do here? The easier question is…what doesn't he do?! Marco works during out down time on all the sound, lighting, and special effects. He's also heavily involved in set construction and really just any operational aspects of the Haunt. The elaborate light shows and speaker scares are all him. He runs the shows and is our right hand man while we're operational, managing crowd control and working closely with customers to make sure they have a good experience. 
He's super tall and full of passion, so he can't just put it all in one place. As much as he loves Halloween, Marco is definitely an avid fan of Christmas. The man can decorate! It's a big reason we, as people who were always firm that Christmas celebrations started after Thanksgiving, are already counting down the days until Krampus. Once you spend enough time with Marco, it's hard not to catch his infectious passion for all things dealing with live events!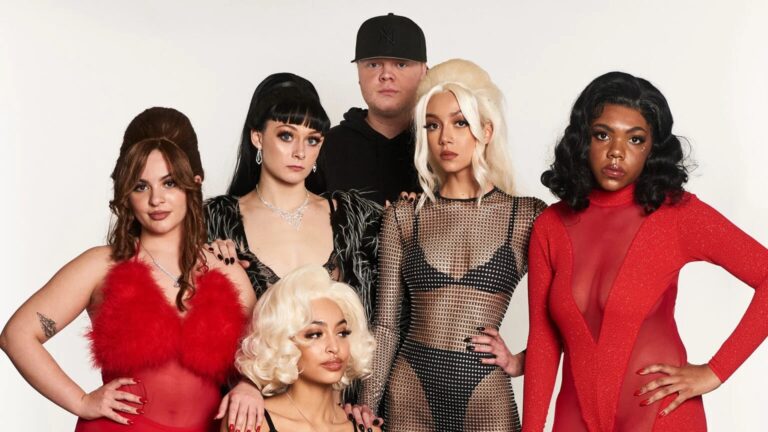 Staff Coordinator and Costume Lead
Responsibilities 
Hiring, Positioning, Scheduling, and Costuming. Staff's main point of contact ahead of operational dates. Staff should contact him for day of call-offs, either via email or our phone number.
About
Tootle came to us in the summer of 2021 during our first round of Nightmare Combat. It was perfect because we were looking for someone to take over the costume room and he was looking for an internship as a fashion student at CCAD. Fate worked in our favor because it was an instant connection!
During his internship with us, Tootle worked with Jess to design some costumes for key characters both in and out of the attractions. Our main icon for the 2021 Season, our candle lady, was created because he saw a vision in the very vague explanation Jess was offering. He's a pro at hearing an idea and making it come to life even better than expected. Although I'm sure creating looks for a Haunted House was never part of the original plan, he's meshed into this industry effortlessly and been a massive blessing to all of us here!
We were lucky enough to keep him on staff through our 2021 Season where he quickly picked up on pulling costumes, putting together looks, and placing actors. When he approached us about staying on board full time, we couldn't say no! Now, Tootle works closely with Jess to determine an overall vision and then takes care of scheduling, placement, and looks. He will also be in charge of hiring. Basically, Tootle is solely in charge of all staff coordination pre and post show and will serve as the single point of contact for staff in regards to the shows. 
Tootle graduated from CCAD at the top of his class and you can view his full collection in the photo below. In the Columbus Underground article about his looks, he says, "The collection tells of women's objectification and eventual empowerment, beginning in the 1960s. It's women making a name for themselves, rather than being in the background." As a woman owned business who has a predominately female staff, we love that! He's already proven himself as a force to be reckoned with and has been a massive help with taking things off our plates as we continue to grow the business. We have no doubt the staff is in excellent hands, and we can't wait to see you in his costumes!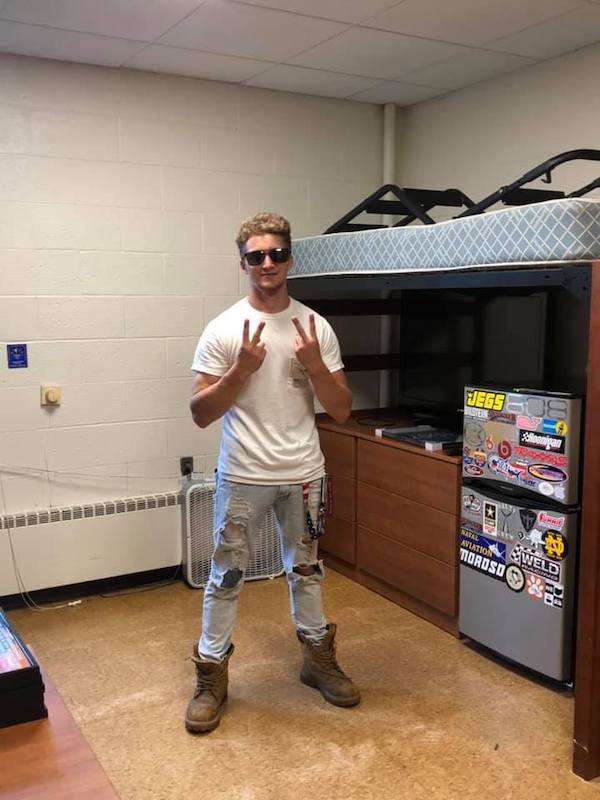 Responsibilities 
Building, Fixing, Assisting, and Everything Attraction Related
About
Dakota started working for us at the end of 2021 as an actor, and we're super glad he did! Not only is Dakota a phenomenal actor, but he really knows his shit! We make jokes all the time about him being certified for this, that, and the other thing…and he usually always actually is.
You know the phrase "Jack of all trades, Master of None", Dakota actually is the Master of all trades. There has not been a project yet that he hasn't completed quickly, efficiently, and safely. 
During our "Down Time" between events and the season, Dakota is here working closely with Marco to do maintenance and projects around the building and attractions. Though he was perviously a House Creeper, Dakota now focuses his time and energy to the operational aspects of the attractions while we're open, assisting with getting them up and running, doing some quick fixes as needed, and shutting them down for the night.
He's super knowledgeable and ready to assist with all things attractions!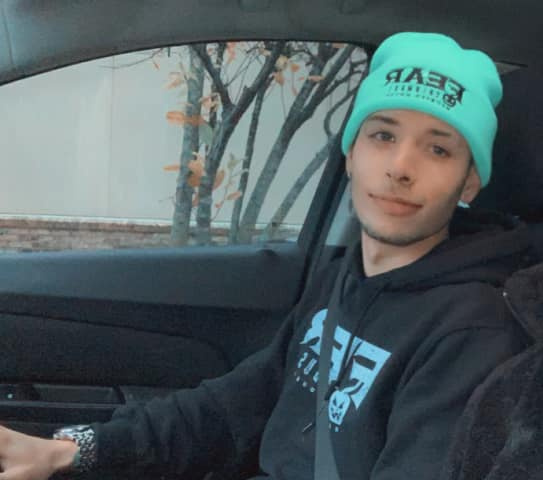 Responsibilities 
Working with the acting staff upon their arrival for events. Once operational, Daeshawn oversees all actors in the attractions and queue line.
About
Another veteran to the building, Daeshawn is one of the OG actors dating back to the ScareAtorium. You will never meet anyone with energy like him!
Daeshawn is an incredibly talented performer. Not only is he seemingly able to be everywhere at once, but I don't think we've ever seen him sit down. He worked as the stunt coordinator at 13th Floor as he knows how to walk on stilts, slide, and act in the strangest of places without ever getting seriously injured. We knew he was the right man for the job when we needed a performance lead for Fear Columbus!
As Performance Lead, Daeshawn is in charge of all the actors in the attractions on operational nights. Once actors start arriving, Daeshawn and his trusted team of experienced actors will work with them both in the attractions and the staff lounge. During the 2 hours between call time and the doors opening, Daeshawn and his team can work with new and returning staff, doing exercises to get warmed up or working directly in the scenes so you have a feel for it before heading into it for the night.
Once we're operational, Daeshawn will be making constant rounds through the attractions all night. Although our House Creepers (Zone Leaders) will be in charge of assisting him and giving breaks, he'll make sure you're performing the scene as directed, offer tips and tricks, be able to assist with injury or illness, and pretty much anything else actor related. Once the night is done, Daeshawn will follow the last group through the attractions and dismiss you from your scene.
Although not initially in charge of placement, Daeshawn will work closely with Austin in the case we need to move someone. He's super on top of it and makes working with sometimes up to 70 actors at a time look easy. Make sure you're taking notes from this guy, he knows what he's doing!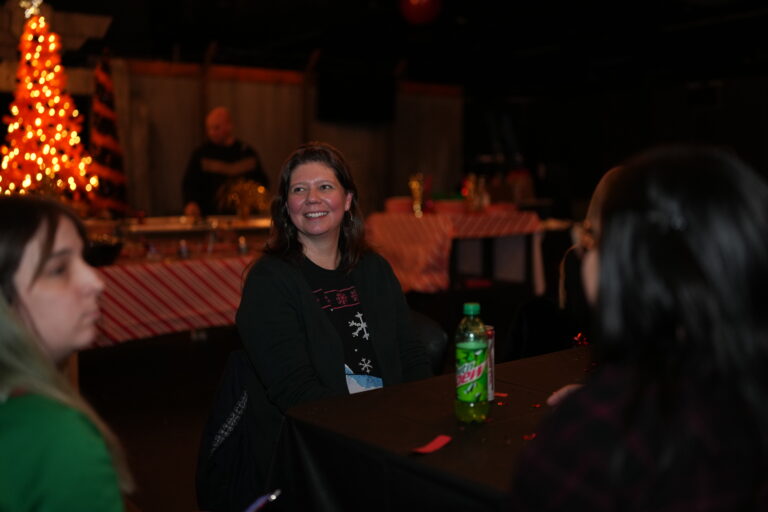 Responsibilities 
Working with the event staff upon their arrival for events. Once operational, Linnea oversees all event staff members.
About
Linnea came to us in 2021 and we couldn't ask for a better Event Lead! She's quick to pick things up and is awesome with customer service. 
Linnea lives in Westerville with her family, including two dogs and a cat. When she isn't running the heck out of Event Staff here, she's working for Rover and homeschooling her youngest child (no wonder she's so good at multitasking!).
In her free time, Linnea enjoys knitting, hiking, camping, and astronomy. She also writes short horror stories and is currently working on a full length novel. I don't remember the last time I read a book (whoops), but I will definitely be picking up a copy once it comes out! 
Linnea's favorite movie is, and will alway be, Labyrinth.